How to download Zinitevi App with TestFlight
Zinitevi movie app can easily be downloaded and used on your iPhone, iPad, iPod Touch device by using the TestFlight app. This post will sufficiently explain to you how to get Zinitevi running on your iDevice without doing anything complicated. The process does not involve jailbreaking your iOS gadget and you can enjoy your favorite content on Zinitevi without risking the safety of your device. We have provided step by step explanation on using the Zinitevi app with TestFlight. But before anything let's see what TestFlight is and what it can do.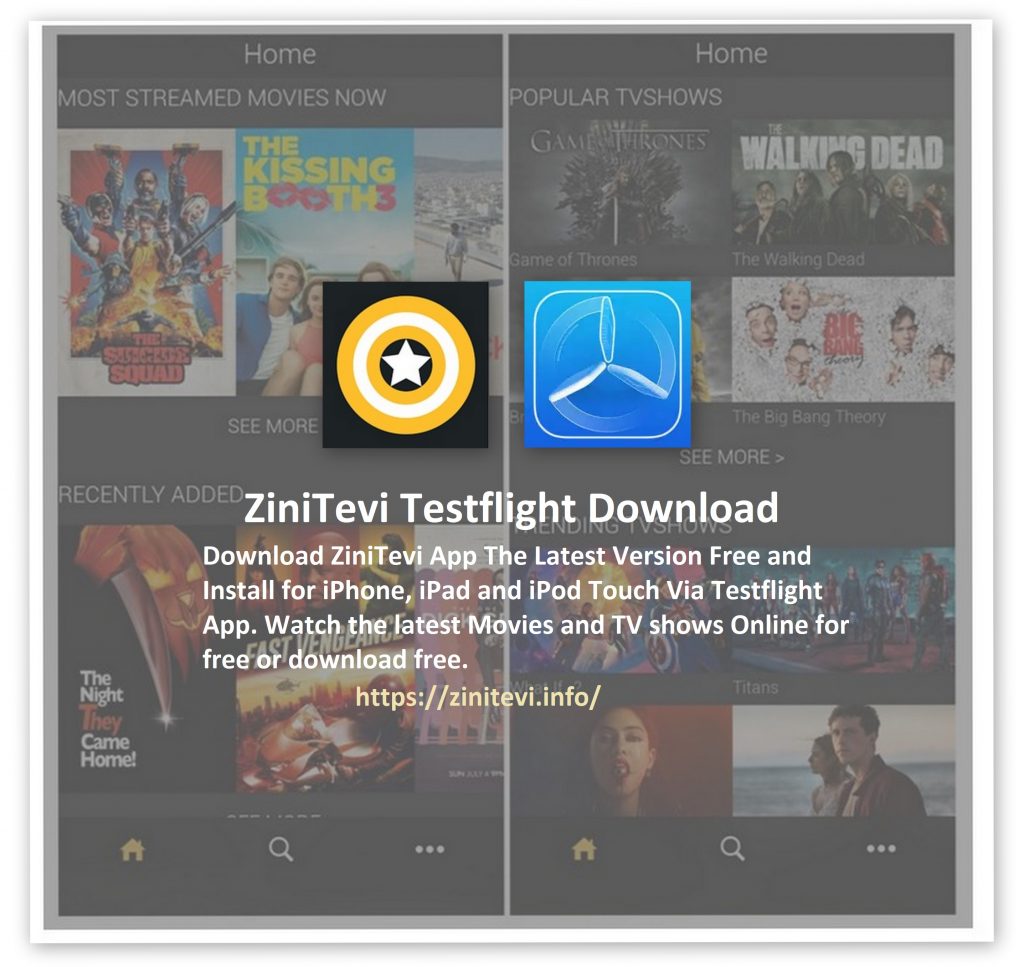 What is TestFlight?
TestFlight refers to an online service related to over-the-air installation and testing of mobile programs. Apple Inc is the current owner of the system and it is only provided to developers within the iOS Developer Program. The testers may register with the service to disseminate apps to internal or external beta testers, who can then send feedback about the apps to developers.
TestFlight offers a convenient solution to invite users to test apps and also App clips and benefit from valuable feedback before publishing such apps on the App store. You can invite up to 10000 testers using just their email address or public link sharing.
How to use Zinitevi with TestFlight?
This is the interesting part. Using TestFlight is one of the working methods to launch Zinitevi on your iDevice. You will find these steps even easier than the direct installation of Zinitevi on your Apple device. The process is pretty straightforward and guarantees effective solutions. This is not only limited to Zinitevi and you can also try this method on other apps such as Moviebox Pro.
Click here link to Install Zinitevi app for iPhone, iPad, iPod Touch via Testflight
ZiniTevi On Testflight – Link
First, you should download the TestFlight app on your iPhone/iPad from the Apple AppStore.
Next is to tap/click the link to test Zinitevi Movie app on TestFlight.
Proceed to install
Click launch
Progress with Next
Hit start testing
Now you will be able to use Zinitevi without any issue.
Since you need a code to be able to run Zinitevi app on TestFlight you can use the following link to get the latest Zinitevi invitation codes 2021.
Wrap Up
Using TestFlight is one of the easiest ways to use Zinitevi on your Apple device. It is also a safe method to install the app without any risk. You should only get Zinitevi invitation codes from a reliable source and we can say with confidence that the links updated on this site come from verified and reliable sources. Stay tuned for more info and news on Zinitevi App.