AstonCine APK Download for Android
AstonCine is another variant of the famous movie streaming app called Zinitevi. The original Zinitevi app seemingly confronted a lot of technical and legal complications, forcing the developers to re-engineer and rebrand the platform. This process has ended with two product outputs, one of which is AstonCine and the other Cucotv.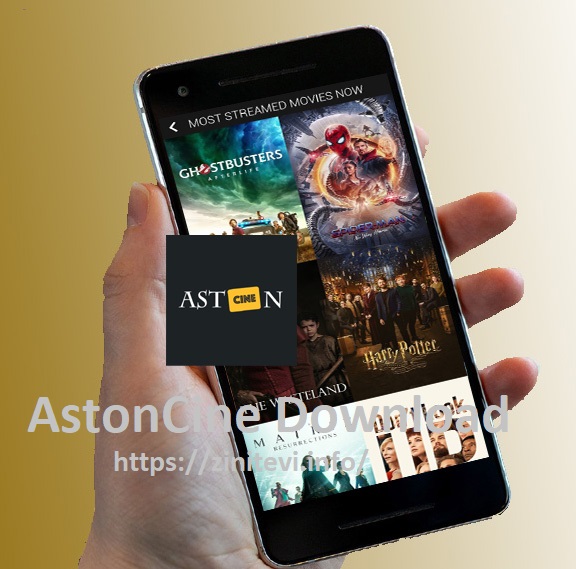 Both apps quite resemble the interface and the overall external design of Zinitevi. As a result, many users consider these two programs to be replicas of the original app. In this post, let's take a deep dive into Aston Cine and grasp everything as they indeed are.
AstonCine App Specifications
| | |
| --- | --- |
| App Name | AstonCine |
| Latest Version | 1.5.0 |
| Released Date | January 18 2023 |
| File Size | 39.89 MB |
| Developer | AstonCine |
| Category | Entertainment |
| License | Free |
| Platform | Android |
AstonCine APK Latest version Download

AstonCine as a Backup
First of all, whatever we state here needs to be counted only in the light of speculation since no official statement concerning AstonCine and Zinitevi has been made by the developers. We will attempt our best to form informed responses based on an aggregate of available evidence.
The move of Splitting Zinitevi into AstonCine and CucoTV versions serves as a strategic advantage for the developers because either of them can act as a proxy or auxiliary in the event of one's failure. In other words, Aston Cine can function as a backup for CucoTV and Vice Versa.
Network of Movie Apps?
It is also likely the developers will create a network of movie apps to push past the current limitations. Even if Aston Cine is a replica, it is similar to an Anchor supporting the future releases of Zinitevi developers. The other Anchor supporting this context is CucoTV, which lies at the other end.
Zinitevi's transition into two core apps like AstonCine or CucoTV will divide the brand and confuse the fans of the original app; however, there is no other resolution for the kind of challenges it is facing. The major challenge, as we assume, is highly likely to be a legal one considering their move to rebrand and split Zinitevi into two versions.
AstonCine is not for iOS users
Zinitevi had certain complications installing the app on iOS devices. This applies to non-jailbroken iDevices, which run with default system conditions. Zinitevi TestFlight installation was preferred for many users, but it is unavailable now.
It was far easier to install and launch Zinitevi on iDevices with TestFlight, and No jailbreaking was involved. For iOS users, you can rely on CucoTV instead of AstonCine as the latter does not support iDevices. If you are an Android user, both Aston Cine and Cucotv will perfectly work on your device.
Feature-Rich Movie Streaming App
AstonCine features and functions are identical to Zinitevi. Using this app, you can stream movies and tv shows on Android smartphones, tablets, smart TV, Firesticks, Chromecast, Roku, MiBox, PlayStation, Xbox, MAC, and PC (with emulator support). You can enjoy the latest movie titles completely free, also download media for offline entertainment.
You can access videos on this app in HD and FHD quality without paying for any subscription. Some media are even available on 4k. One of the marked differences between the old Zinitevi and the new Aston Cine is the app fetches' quality of streaming links. They are faster and more stable than the ones from Zinitevi.
Optimizations for Hassle-Free Experience
AstonCine is well maintained with regular updates. Both content and system updates are released promptly to keep everything in sync. These updates ensure a bug-free streaming environment for your non-stop movie entertainment. You will also notice that Aston Cine is ad-free.
You will also see more languages and subtitles have been added on AstonCine to cover a wider multilingual audience. The platform also integrates well with third-party services. Like it links with the best hosting servers, it supports premium services like Real-Debrid and Trakt.
Access AstonCine on Multiple Devices
Among other notable features of AstonCine, Favorites and watched lists are also prominent. With the Favorites option, you can save your most loved Movie and TV Show content, whereas the watched option keeps track of what you view on the app. Aston Cine has extensive support for Airplay, Android TV Box, Web Browser, UPnP, and other DLNA-compliant devices.
You can sort AstonCine content according to media Type, Year of Release, and Genre. Using keywords, you can further use the app's inbuilt search tool to locate whatever you want.
How to Install AstonCine APK?
Installing AstonCine APK on Your Android is an easy process. You can download the apk installer on your device, and you only have to enable installation from unknown sources beforehand. You can then safely install the downloaded apk without rooting or overriding any device setting.
Please note that Aston Cine is not compatible with iOS. You can launch it on Android OS only. We recommend Cucotv, Moviebox, Movie HD as alternatives for iOS users.
AstonCine Frequently Asked Questions
Is AstonCine Safe?
A – AstonCine is a safe app that delivers reliable streaming links. It does not host media content on its own servers but embeds links from trusted third-party servers.
Is AstonCine legal?
A – This app only functions as a link aggregator and doesn't claim ownership for content it provides access to. Therefore, the liability goes to the third parties who host content.
Do I need a VPN to download from AstonCine?
A – it is a safe and common practice to use Virtual Private Network before surfing Movie apps like this. It encrypts your web traffic and creates a safe passage for streaming. Even if a VPN is not imperative, it is advisable to use one.
What is AstonCine APK Mod?
A – This is an entirely Ad-free fix for AstonCine with all premium facilities unlocked without restrictions.
Final Thoughts
AstonCine is one of the best ways to free stream movies and TV on your Android Mobile. It is one of the two replacements for the Zinitevi app, shut down. Aston Cine delivers the latest movies and shows with fast streaming servers and excellent video quality.
You will only see slight interface changes in AstonCine compared to Zinitevi if you stream on the latter. This new app is regularly optimized with fresh updates, and developers seem to support it due to the influx of user demand continuously. We will post all the latest updates on Zinitevi AstonCine on this website, so we request you to keep visiting.